I wonder what it's like to invite an angel to a birthday party.
Yes a real angel; one with an authentic Celestial Passport. One with wings. Whether they are average height or upwards of 9ft tall, I have a sense they enjoy a good old fashioned birthday party. Anything involving a celebration, especially if it involves children. What does heaven's playground look like?
In my mind's eye, the picture of Seraphim dancing, playing, or rolling on the ground and laughing with children seems a tad incongruous; but at the same time, seems so natural. Ice Cream covered with multi-coloured sprinkles, chocolate cake, balloons, festive streamers and confetti, I believe are as much enjoyed by angels as humans.
Do you remember any of your birthdays as a young child? Do you recall the anticipation you felt waiting for your invited friends to arrive at the door? That moment when you first opened the door and you dragged them in to start playing?
I am convinced Angels like that. Why would they not want to be included in fun activities? Granted, when viewed from my too cautious perspective as an adult, contemplating the idea of dragging a muscular 9ft being with wings through my front door does tend to make me pause and consider if such an action could be construed as a life-limiting move.
And that is the whole point. We have been adults for so long, we have forgotten how to feel and trust as children are wired to do. Maybe I am too conservative in my thinking, but a part of me (ok, a good portion actually) wishes I could naturally and without reservation, continually trust and enjoy life moment by moment, with childlike faith. I remember I once did as a child. Life tends to crowd in doesn't it?
I do not recall ever having an angel on any guest list of mine. But that does not mean they have not made an appearance. They at times do that you know; without you even being aware of their presence. They show up when you need them as opposed to when you want them.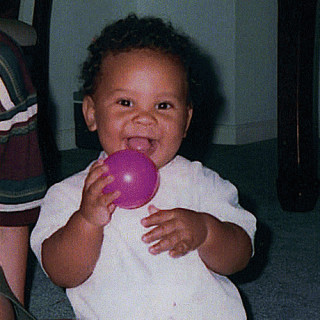 Kind of like today. There in attendance at a 17th birthday party of a special handsome young man, are missed friends and loved ones, and I am certain, no small amount of angels. Knowing his personality, he is likely surrounded by both young and old; all wanting to either play with him or be near him! 😉
Happy Birthday Isaac. 🙂 We may have only celebrated one birthday with you, but we will have eternity to celebrate together as a family.
Love Dad, Mom, Rebekah, Naomi, Ethan.
Jesus said, "Let the little children come to me, and do not hinder them, for the kingdom of heaven belongs to such as these." Matt 19: vs 14
"Do not forget to show hospitality to strangers, for by so doing, some people have shown hospitality to angels without knowing it". Heb 13: vs 1-2
Top Image Source: feenexstudio.com
Small Image Source of Isaac: Me