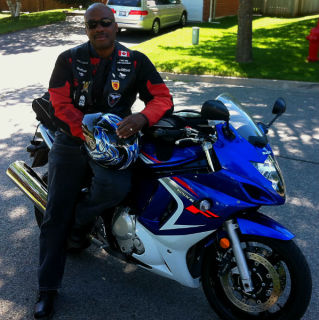 The journey of life takes us along many roads. As stated in a previous post, I was afforded one such opportunity to represent a chapter which belongs to a great social motorcycle riding club for the past four years. While I still belong to this group, and will remain active, the time has now come to experience new endeavours and refreshed priorities.
In order to accommodate this, I have resigned my post as 1st Officer of CMC 036 Orangeville. It was a time that not only taught me about motorcycles, but more importantly about the people who ride them. To fellowship with like-minded individuals allows you to be a part of a community that is in a constant state of flux. The dynamics inherent in any evolving group of people will always bring to the surface, the flotsam and jetsam that is indicative of social interaction. It teaches you things about yourself that you may not have been aware of.
It has been a blast serving my local chapter in that capacity and I look forward to how it will mature under the direction of new leadership.